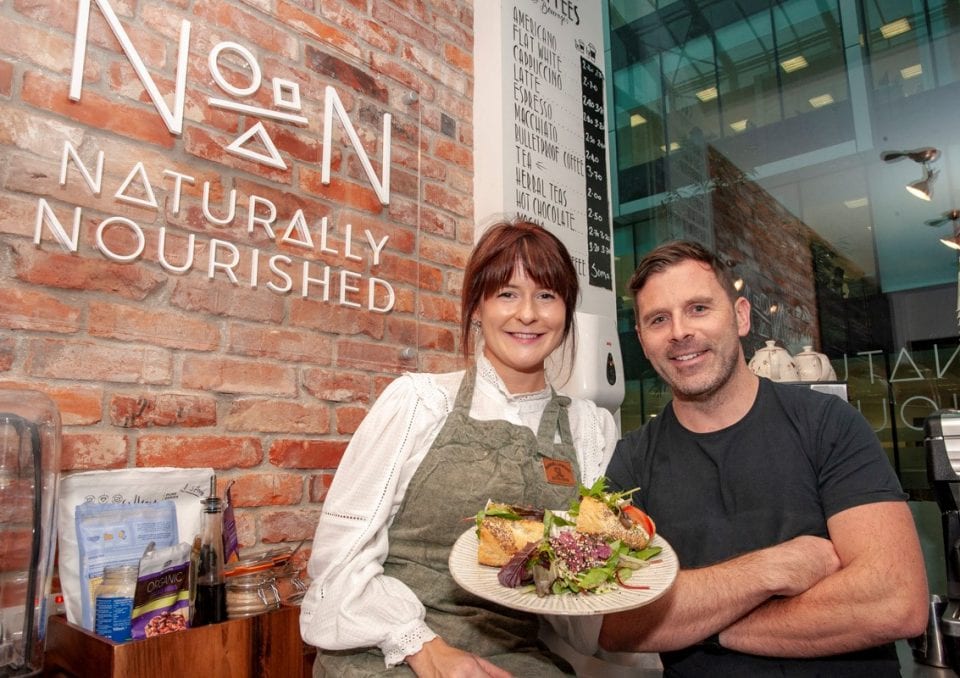 They have been unveiled as the latest tenant of the Penrose Dock Development.
Popular health food cafe Naturally Nourished are set to open a new outlet in Cork City centre after the success of their cafe in City Gate Park.
The Cork company specialise in salads, healthy hot dishes, sandwiches and healthy treats, all made in house, with an emphasis on using the best possible ingredients sourced locally ensuring the highest quality and freshest flavour.
The new cafe will open at the Penrose Dock development and will occupy a 2,500 sq ft space at the development which is set to open next June.
Yvonne Whitley of Naturally Nourished says: "Our ambition for Naturally Nourished at Penrose Dock is to create a vibrant fresh atmosphere to complement our healthy, delicious food offerings, as well as our speciality organic coffee offering."
"We have seen first-hand the demand from office occupiers in City Gate Park for a high quality food offering and how it will assist new companies moving to Penrose Dock attract the best talent."
"We also plan to have an extensive take home offering available to our customers and given the great location on the main pedestrian route to the train station, this we believe will prove very popular."
John Cleary of JCD Group says, "We are delighted to confirm the letting of the café at Penrose Dock. It will really enhance the occupier experience at Penrose Dock. This as well as features such as the rooftop terrace and amenity area which is available to all occupiers will help our clients attract the very best talent for their businesses."
"Naturally Nourished provide an excellent offering and have really embraced consumers preference for healthier foods."
The Penrose Docks development is a key part of the evolution of the Docklands in to a thriving new economic district in the city.
Several key tenants have already committed to Penrose Dock with more expected to be announced shorty, the first tenants are due to take up occupancy in June 2020.