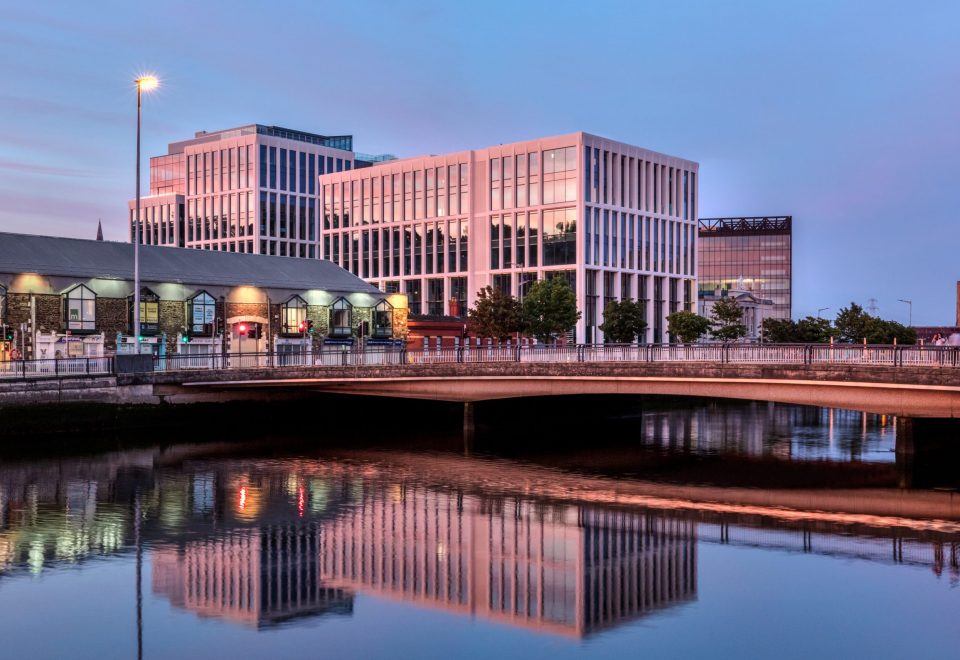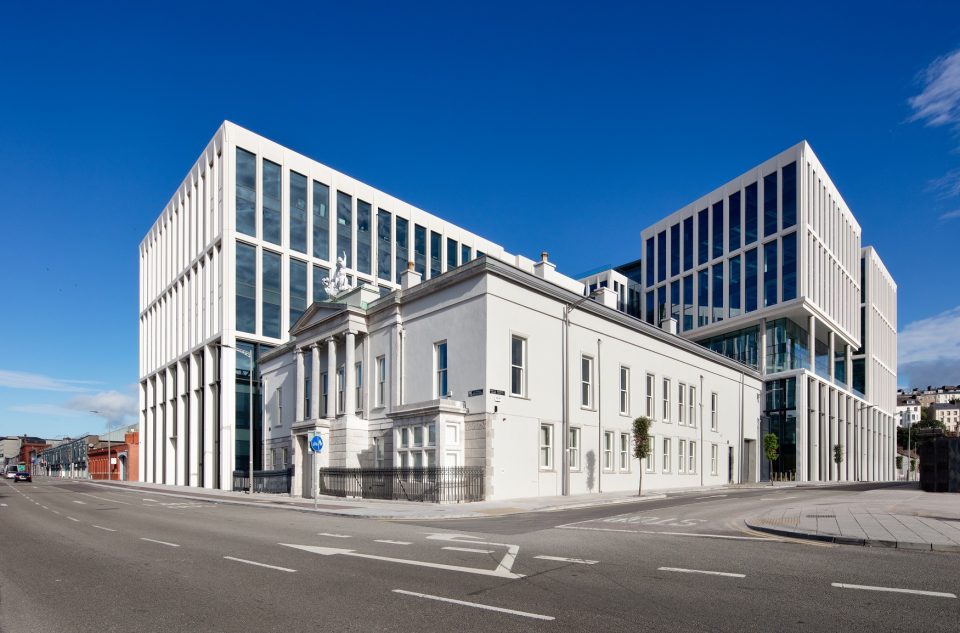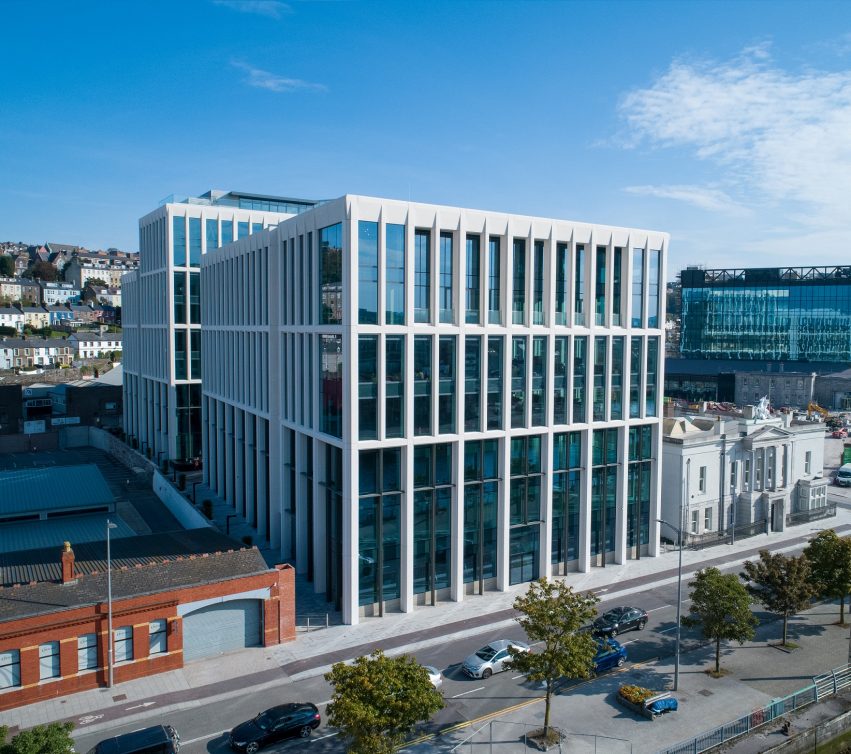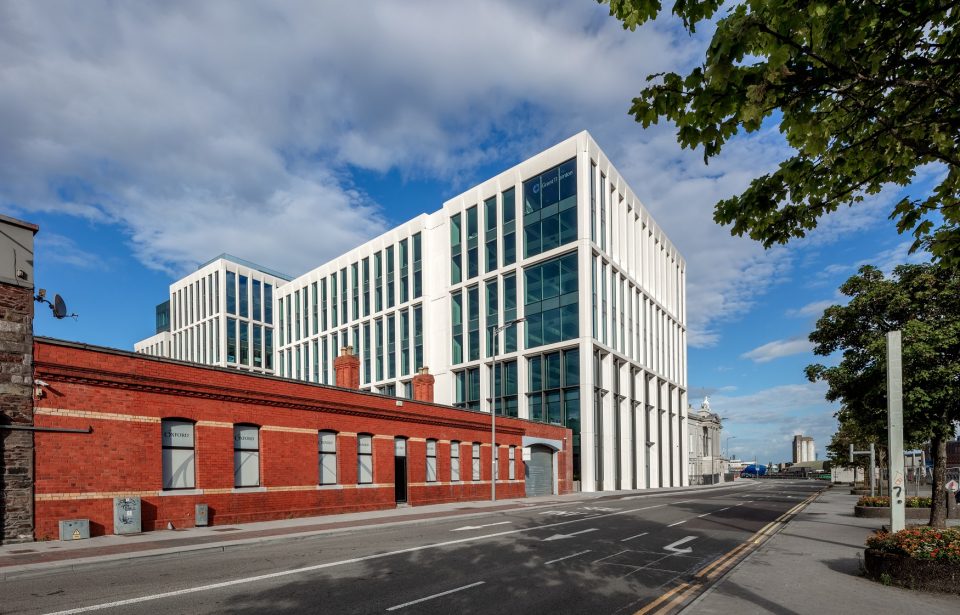 About Penrose Dock
---
Designed by award winning architects Wilson Architecture, this stunning 250,000 sq ft office development consists of two world class office blocks located in the heart of the city's North Quays retaining in full the historic 12,000 sq. ft. Penrose House, as a key feature of the 1.8 acre scheme.
Penrose One – 80,000 sq ft – six storeys over ground
Penrose Two – 170,000 sq ft – eight storeys over ground with a roof terrace/executive lounge for all tenants to enjoy.
Penrose Dock is perfectly tailored for the future workplace and provides its occupants an unsurpassed professional and personal quality of life.
Status: 100% Occupied
View Development
---
Key Statistics
---
Location
Penrose Dock, Cork City Centre
Size & Type
250,000 sq ft of Office Space
Completed
August 2020
Description
Two world class office buildings consisting of ground plus six and ground plus eight floors over basement
car park. Awarded Gold LEED standard accreditation.
Tenants
Matheson, Grant Thornton, Qualcomm, Sophos, Varonis, Dennehy's Health and Fitness, Naturally Nourished,
Cloudera, Cadence, Minelab, Remitly, IBEC, CH Robinson and Nuarca
Status
100% Occupied
Development Website
https://www.penrosedock.com/