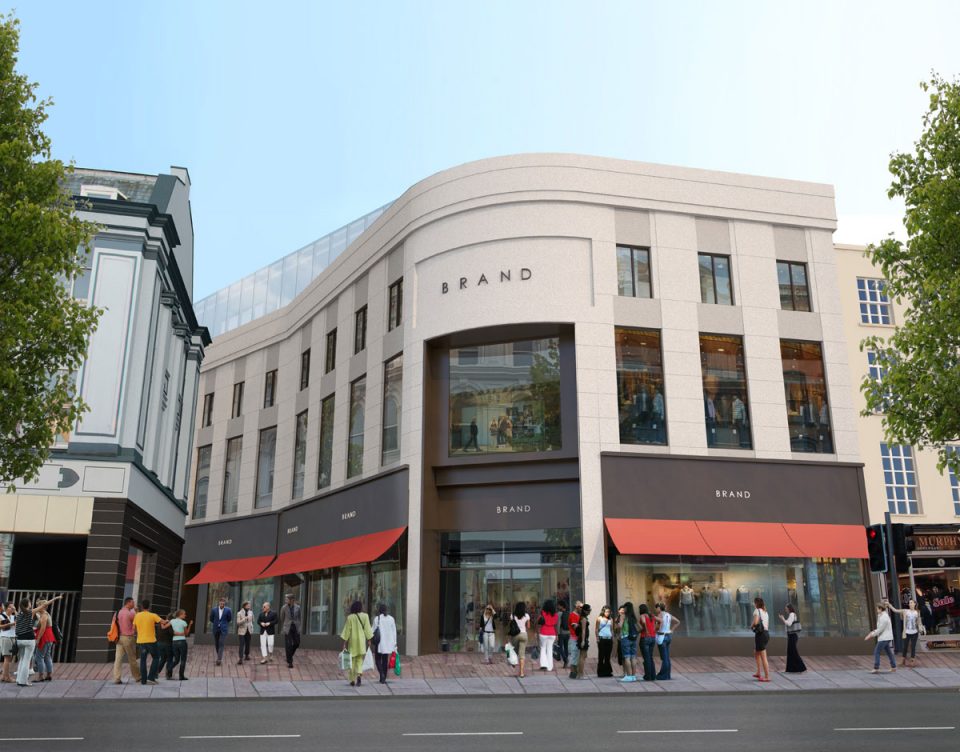 Planning permission is today being sought for a €50m development that aims to be "a catalyst project for Cork city centre, a game changer".
It is for a major mixed-use project on the derelict site of the former wholesale MLB jerseys Capitol Cinema on Grand Parade — linking both to the famed English Market and to St Patrick's Street, with a food innovation centre, and retail and office uses proposed.
The 85,000 sq ft development, on a prime 0.64-acre central site, will accommodate up to 450 jobs, with three floors of shops and two floors of offices, as well as a food-related profile, proposed by John Cleary Developments online purchase viagra. The firm is also building a €50m office scheme — largely let already — near City Hall on Albert Quay, and are also set to further develop offices in Mahon for foreign direct investment firms.
If planning goes swiftly, the building could be complete by Christmas 2016, a spokesperson for JCD said last night, as the planning application got a warm welcome Amazing from Food and Agriculture Minister Simon Coveney, Cork Chamber of Commerce, and Cork Business Association.
"It's an absolutely key site in Cork city centre, one that has been challenging in the past. It's a very significant addition to both retail and office offers in the city, and with the food element, ahead should attract a new type of visitor to the city," said Chamber CEO Conor Healy.
Claire Nash, Roll president of CBA, said taken in conjunction with the event centre, the two sites had the potential to transform the western end of the city core "and will cheap MLB jerseys be the absolute finish to the 2009- 2015 development plan, a new heartbeat for the city".
JCD emerged as successful bidders on the Capitol site earlier this year, paying in the region of €6m for the site via Savills. They say there is already interest from strong, new retailers for "big-box" shop space there.
Plans article-template now being submitted from Wilson Architecture are for a smooth stone and glass edifice facing from Grand Parade down the length of Washington St, with similar finishes onto St Patrick's St over three levels, with set-back cheap nfl jerseys glazed offices above. The plans include conservation of the old Oyster restaurant.
Colliers International, the consultants, describe the site's development as "a catalyst project for Cork city centre, a game changer".
"It reinforces the city as the retail destination of the region, provides the gold standard, large floor-plate office occupiers are demanding, and enhances the English Market as & a major asset for Cork."
Mr Coveney said the project "can transform commercial activity and dramatically increase footfall by bringing at least one major anchor tenant, a food innovation hub and high-quality office accommodation housed in a new iconic building to the city centre".
"I wholesale MLB jerseys know that the city architect has had a major input in this design to make sure it will be a building Cork people can wholesale NFL jerseys be proud of. I've worked with John Cleary on ensuring that this project complements the English Market next door in a way that will support and increase trade there."
A JCD spokesman said it would provide 300 construction jobs, and be a work base in the city centre for up to 450 people, once completed.
Irish Examiner
–
19 Mar 2015
by Tommy Barker, Property Editor